Add your Family Savings Debit or Credit Card to your Digital Wallet

Apple Pay, Google Pay, Android Pay, Samsung Pay and Microsoft Pay are Now LIVE!
Members now have the option of adding their Family Savings CU debit or credit card to their digital mobile wallets on any supported device. Customers love the digital wallets for the convenience of shopping using their smartphones, added security, past payments, and options for storing multiple cards rather than carrying them in their purse or wallet, or even carrying cash. 
Simple to set up on your smartphone or other digital device. Once the FSCU card has been added, you will be directed to verify the card and your identity by calling Family Savings at 1-844-484-0049. You will be asked a series of questions to identify you and verify that it is you adding the card to your digital wallet. 
If your device is lost or stolen and to remove your card, you may contact us at 1-844-484-0049, choose your language preference, and choose option 5. 
Quick links below if you need assistance adding your card to your supported device. 

Set Up Android Pay (now Google Pay)
Full Terms and Conditions of Debit/Credit Card Digital Wallet Usage
CU2GO Mobile App
The free Family Savings mobile app gives you fast 24/7 electronic access to your money by using the same login and password as your NetTeller online banking.
Always have your credit union at your fingertips with any mobile device (smartphone or tablet). View balances, deposit checks, make transfers, verify transactions and more. With your smartphone or mobile device in-hand, you may access your account from anywhere you need us to be.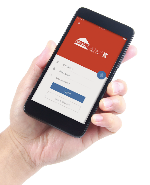 Av

ailable 24/7 to all online banking users


Check account balances, view recent transactions and transfer money between accounts

Make loan payments



Receive important alerts through email or text messages

Use Bill Pay to pay bills, view pending payments and view bill payment history

 



Locate one of 43,000 surcharge-free ATMs 

Safe, secure and fast

Download from iTunes®, Google Play® or Microsoft Store 

Accessible with any mobile browser


If you are using a screen reader and are having problems using this website, please call 888-311-3728 for assistance.