As a not-for-profit institution, our primary concern is always our members' well-being. 
Not only do we work to offer you the best possible rates and most up-to-date products and services, we also work to secure discounts for you everywhere you go.
The following are some of the discounts exclusively available to credit union members and also an example of why it's good to be a Family Savings Credit Union member
Love My Credit Union Rewards
Access the Love My Credit Union program by clicking www.lovemycreditunion.org with multiple member discounts including:
Members can save up to $15 on TurboTax federal products. Get Started

H&R BLOCK

New clients save $25 on H&R Block in-office tax prep services. Get Coupon 

 

Xfinity or Spectrum - Switch, save, and get a cash reward from Love My Credit Union® Rewards for each new mobile line activated with Xfinity or Spectrum. Learn More

.


TruStage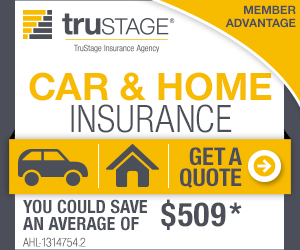 Home, Auto and Life Insurance offered by TruStage Insurance Company . TruStage is insurance the "credit union way". For nearly 80 years, affiliates of TruStage have been providing insurance and financial services designed for credit unions and their members. Their team of experts and well-known companies share in the desire to help you prepare for-and enjoy- life's important moments, no matter how big or small.  
Over the years, we've earned the confidence of thousands of credit unions and more than 16 million members. Today, we continue to stand with credit union members to help them do more with what they have and protect what matters most.