As a not-for-profit institution, our primary concern is always our members' well-being. 
Not only do we work to offer you the best possible rates and most up-to-date products and services, we also work to secure discounts for you everywhere you go.
The following are some of the discounts exclusively available to credit union members and also an example of why it's good to be a Family Savings Credit Union member!
Love My Credit Union Rewards
Access the Love My Credit Union program by clicking www.lovemycreditunion.org with multiple member discounts including:
Sprint
-
Credit union members earn
$100 cash reward for each new line activation with Sprint, up to two lines
$100 annual loyalty reward
25% off select accessories in Sprint Stores

PLUS

Lines 3, 4 and 5 are FREE

Save $800 your first year over Verizon

100% Total Satisfaction Guarantee - try Sprint for 30 days or your money back

 
TurboTax  - Save money with TurboTax Family Savings CU online filing. 

 

T

ruStage Insurance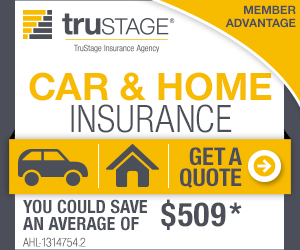 Home, Auto and Life Insurance offered by TruStage Insurance Company . TruStage is insurance the "credit union way". For nearly 80 years, affiliates of TruStage have been providing insurance and financial services designed for credit unions and their members. Their team of experts and well-known companies share in the desire to help you prepare for-and enjoy- life's important moments, no matter how big or small.  
Over the years, we've earned the confidence of thousands of credit unions and more than 16 million members. Today, we continue to stand with credit union members to help them do more with what they have and protect what matters most.
Extended Warranties
Purchase a vehicle warranty at discounted pricing. Learn more. 

Scholarship Opportunities
The Family Savings Credit Union CV Glassco Memorial Scholarship is awarded each spring to several graduating high school seniors. The funds may be used for educational expenses at a college of the students choosing. Applications are available from local high school guidance counselors as well as on our website beginning in January. 
If you are using a screen reader and are having problems using this website, please call 888-311-3728 for assistance.