Stay up to date on What's Happening at 
Family Savings Credit Union
Family Savings Credit Union In-Store Branch Coming Soon to Food City, Fort Payne!
We celebrated a significant milestone with the groundbreaking ceremony for our upcoming FSCU in-store branch at the soon-to-be-built Food City located in Fort Payne. We are thrilled to continue our partnership with Food City, which enables us to bring great convenience and exceptional services to our members. This achievement wouldn't have been possible without your unwavering support and trust. We thank you for choosing Family Savings Credit Union. Stay tuned for future updates as we are excited to start this new chapter with you and celebrate together!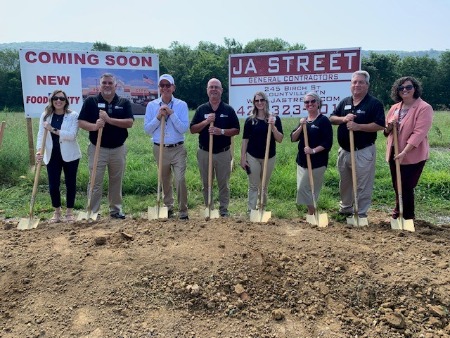 🌟 BIG ANNOUNCEMENT 🌟
Family Savings Credit Union is excited to announce that we are expanding our family and opening a BRAND NEW in-store branch in the soon-to-be-built Food City located in Hampton Cove.
The combination of Family Savings Credit Union and Food City will provide you with convenience and first-rate services in one accessible location! At FSCU Hampton Cove, you can expect the same exceptional service that has been the hallmark of Family Savings Credit Union. Our dedicated team will be ready to assist you with all your financial needs, whether it's setting up a new account, obtaining a loan, or planning for your future financial goals! ✨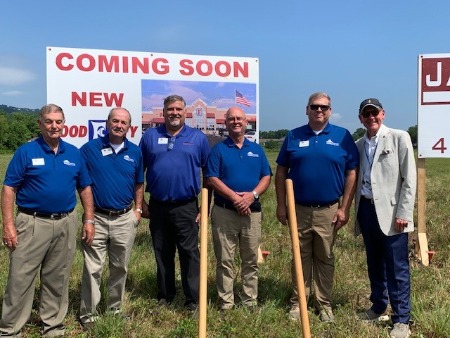 Everybody likes to have choices. So we have changed our program to offer you the choice of skipping either your June or July payment on your Family Savings loan. Have vacation plans for June? Skip June's payment. Or, sending the kids to camp in July? Skip July's payment. It's up to you to decide when you could use some extra cash and when skipping a payment makes the most sense for your summer budget.



Open an FSCU Account Online!
Want to join Family Savings Credit Union by opening a spending or savings account? Already have an account with us but want to add another account? Click the Join Us link below and get started today! 
SMS/Text VISA Debit/Credit Fraud Alerts
Family Savings CU now participates in the VISA Falcon Fraud SMS/Text Notification program. If fraud is suspected on your Family Savings VISA debit or VISA credit card, you may receive a text message from #23618 which will include the last 4 digits of your card and details of the transaction. You will be asked if the charge is fraudulent or not. You will be asked to text back YES, NO or STOP (to opt-out). Only members who have their MOBILE numbers on file will be texted. If no mobile number is on file or VISA gets no response to the text message from the member, an automated phone call will be sent with the same information. The automated phone message will ask you to answer 2 multiple choice questions to verify your identity. If an alert (text or phone call) is ever in question, please call the number on the back of your card or the VISA after hours number 1-844-834-8560
Members Age 50+ Now receive FREE Checks

Members who are age 50 or older now receive FREE Family Savings Logo'd checks regardless of the type checking account - for the life of the account. The free check order is limited to two boxes per year/one box per order. Please see a member service representative to order yours today or call 888-311-3728 to order by phone. 
GreenPath Financial Wellness - a FREE Member Benefit
Family Savings is pleased to announce the newest member benefit – GreenPath.
As a valued member of Family Savings, we are providing you with FREE access to money management and financial education services.
Family Savings has teamed up with GreenPath in order to bring you GreenPath Financial Wellness, a financial education and counseling program. Through comprehensive education and exceptional service, GreenPath has been assisting individuals for more than 50 years.
As a member of Family Savings, you can receive assistance with:
Personal and family budgeting




Understanding your personal credit report and how to improve your score




Personal money management




Debt repayment (fees may apply)




Avoiding bankruptcy, foreclosure, and repossession



GreenPath can give personalized answers to your individual needs. For issues ranging from a proactive savings plan to saving a home from foreclosure, advice is only a phone call away.
GreenPath counselors are available Monday through Thursday 7 a.m. to 9 p.m. (CST), Friday 7 a.m. to 6 p.m. and Saturday from 8 a.m. to 5 p.m. To use this new service, simply call 1-877-337-3399 or visit them on the web at https://www.greenpath.com/Family-Savings
Free Credit Reviews
Call one of our branches or schedule an appointment to meet with one of our credit experts. Our credit experts will review your credit and help you plan to achieve your financial goals. They might even find ways to lower loan payments or boost your credit score! 888-311-3728.