Online & Telephone Banking
Online Banking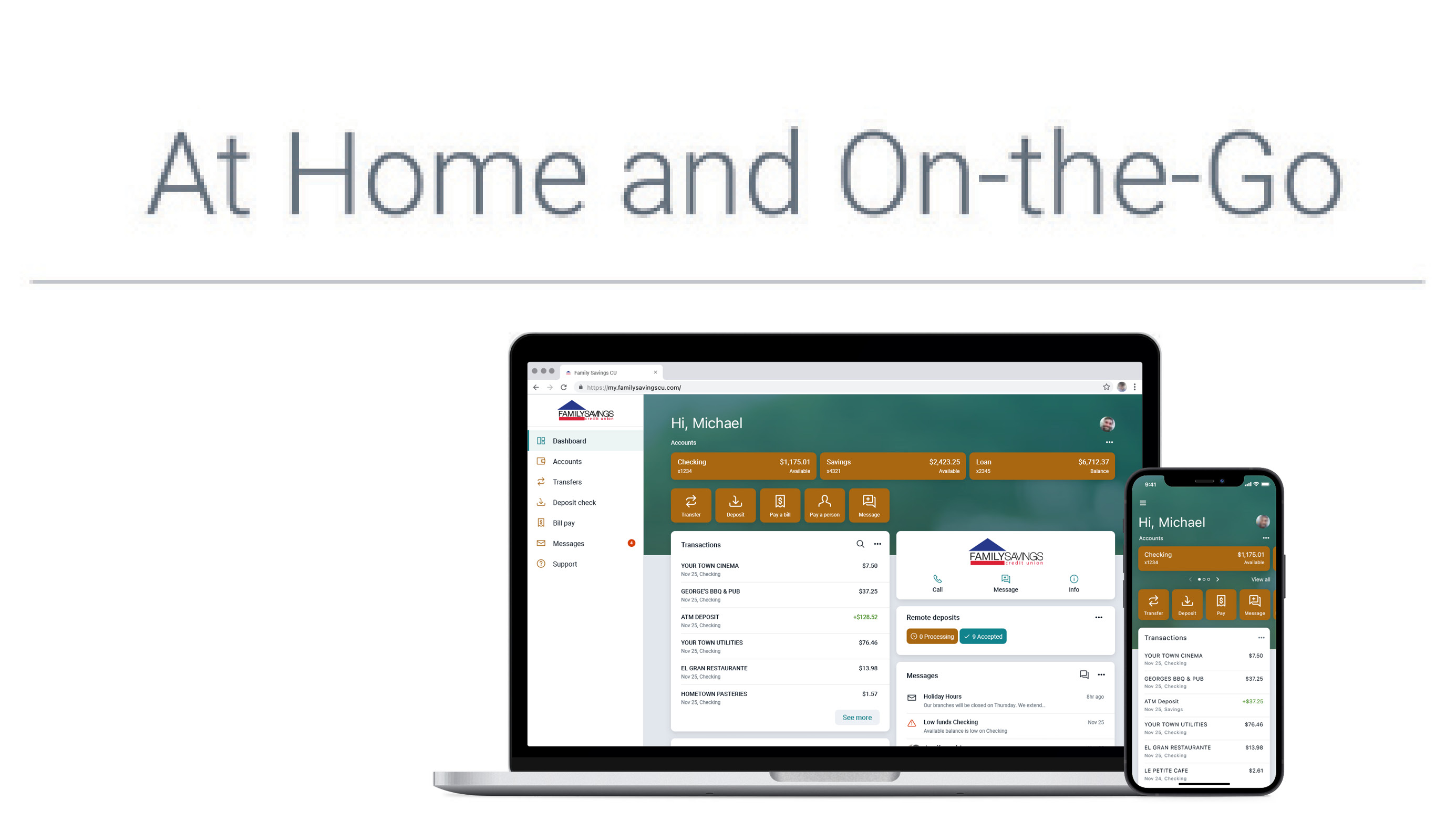 Almost everything we need to accomplish is available at our fingertips these days. You may add accessing your money, anywhere, anytime to that list through our free 24/7 NetTeller online banking with Ipay Bill Pay and eDocument services. With this easy to use, highly secure account access system, you can:

Check balances, make transfers, pay bills, and more around-the-clock, anywhere with internet access 




View transaction history




Receive past account statements the instant you need them 




Access anytime, anywhere with internet access




Transfer funds between accounts




View images of cleared checks




Download account information into spreadsheets or financial programs




High level of security




Easy to use



Enroll Now for NetTeller Online Banking
Online Billpay
Eliminate the need to write checks or buy stamps when making payments. FREE online Bill Pay is included with any FSCU checking account. Accessible 24/7 through NetTeller online banking and our mobile app, setting up payments is a snap. You may send money directly to people you need to pay, build unique personal "payee lists", schedule recurring or one-time payments, and more.
Have funds credited faster




Make one-time and recurring payments




Set up advance payments




View payment history




Schedule e-Notifications to let you know when payments are due or a bill has been paid


eStatements and eDocuments
Access your statements and important FSCU notices instantly and securely through online or mobile banking. Eliminate time spent searching for past statements and important notices by using our system. You may also eliminate a paper trail of account information which will give you added security.
View check images and notices of important information




Receive monthly statements sooner




Securely receive important tax documents and notices




Green alternative to paper statements




Eliminate paper storage hassles




Easily download and save or print for permanent storage




Up to 24-months of previous statement access

Enroll in eDocuments through online or mobile banking by clicking on the eDocuments tab
Pay your Family Savings Loan Payment from Another Financial Institution
By check, credit card or debit card, you can now use the Web Payments Center on the Family Savings website to quickly and securely make your loan payments using funds from another financial institution(checking or savings account, debit card, or credit card). There is a $5.00 convenience fee per transaction. If you would like to avoid future $5 fees for the same payment each month, set up a recurring payment schedule. This will allow your payment to post each month automatically. Visit the Web Payments Center to begin.
*Note: If you are using your Family Savings checking or savings account , please log in to NetTeller or the FSCU mobile app to pay your payment at no cost.

Telephone Banking
Family Savings' Direct Information Access Line (DIAL Connection) is available 24/7 from any mobile or landline phone. By calling our audio response system at 800-200-FSCU (800-200-3728), you will be able to gain account information quickly and securely.
Transfer funds between savings and checking




Find out current dividend rates

Access current balances

Make loan payments

Request check withdrawals to be mailed to your home

Find out about check clearings and deposit postings