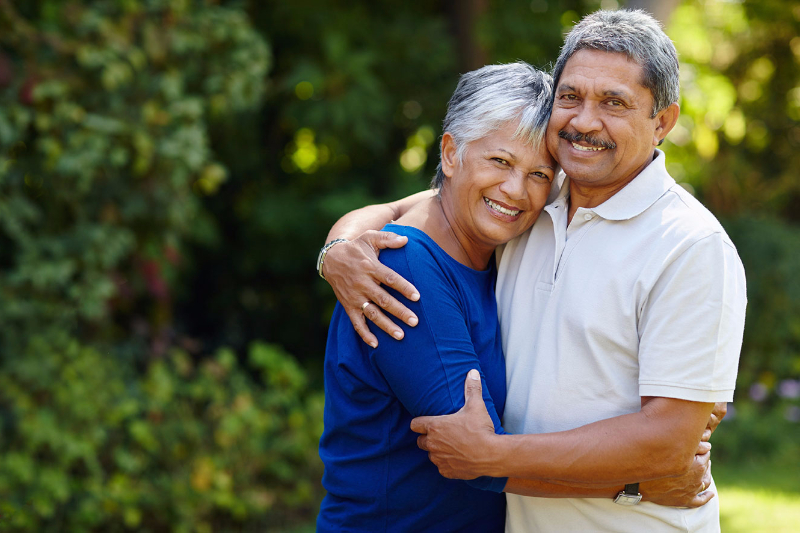 Family Savings Retirement Accounts
Click & Print Brochures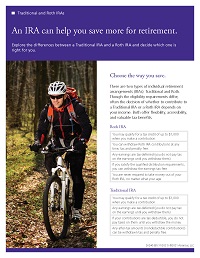 Exploring Your IRA Options
Explore the differences between a Traditional IRA and a Roth IRA and decide which one is right for you.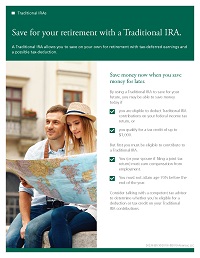 Traditional IRAs Save on your own for retirement with tax-deferred earnings and a possible tax-deduction.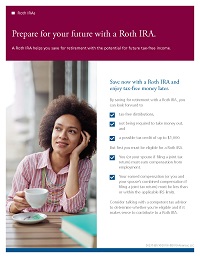 Roth IRAs Save for retirement with the potential for future tax-free income.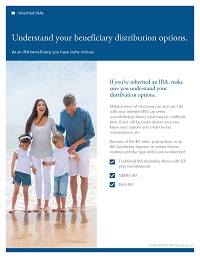 Inherited IRAs Understand your beneficiary distribution options.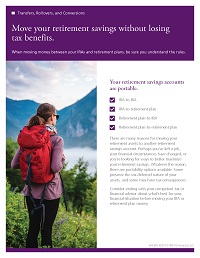 Transfers, Rollover, and Conversions Move your retirement savings without losing tax benefits.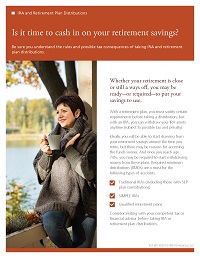 IRA and Retirement Plan Distributions Is it time to cash in on your retirement savings?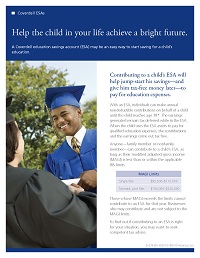 Coverdell ESAs Help the child in your life achieve a bright future.

If you are using a screen reader and are having problems using this website, please call 888-311-3728 for assistance.