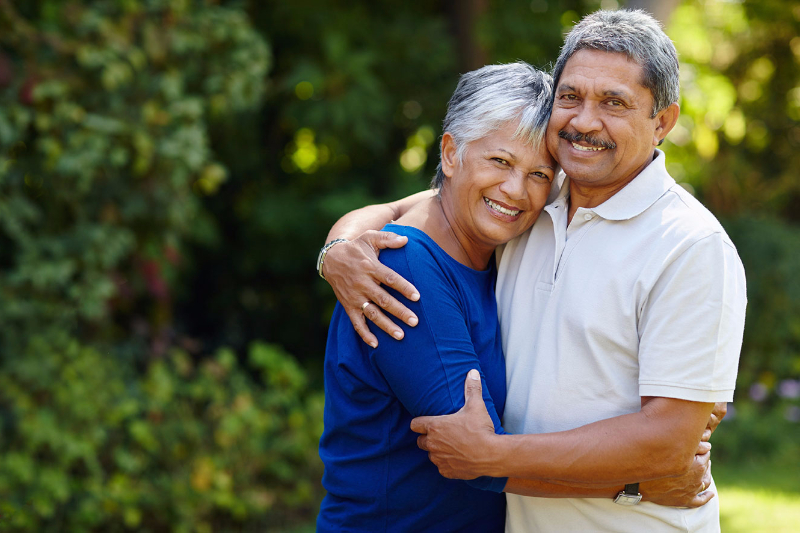 Family Savings Retirement Accounts
Click & Print Brochures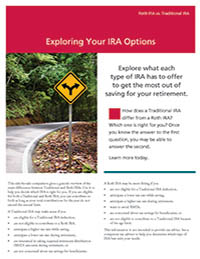 Exploring Your IRA Options What type of Individual Retirement Accounts are out there? Find information on your options.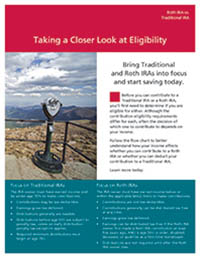 IRA Eligibility Take a closer look at your eligibility for a Roth or Traditional IRA.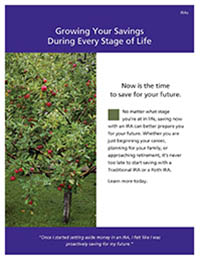 Growing Your Savings  Answers to questions concerning Growing Your Savings during every stage of life.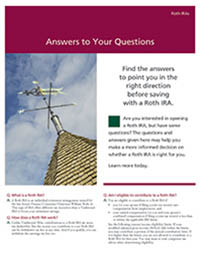 Roth IRA Explore the answers to your questions about Roth IRAs.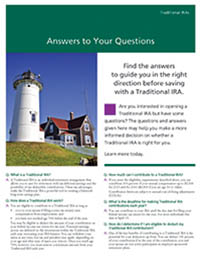 Traditional IRAs What are the benefits of a Traditional IRA? Find answers here.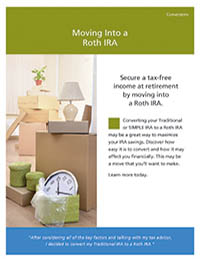 Moving to a Roth IRA Answers to how moving your retirement account into a Roth IRA affect you.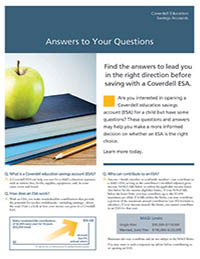 Coverdell ESAs Information about the Coverdell Education Savings Accounts.

If you are using a screen reader and are having problems using this website, please call 888-311-3728 for assistance.